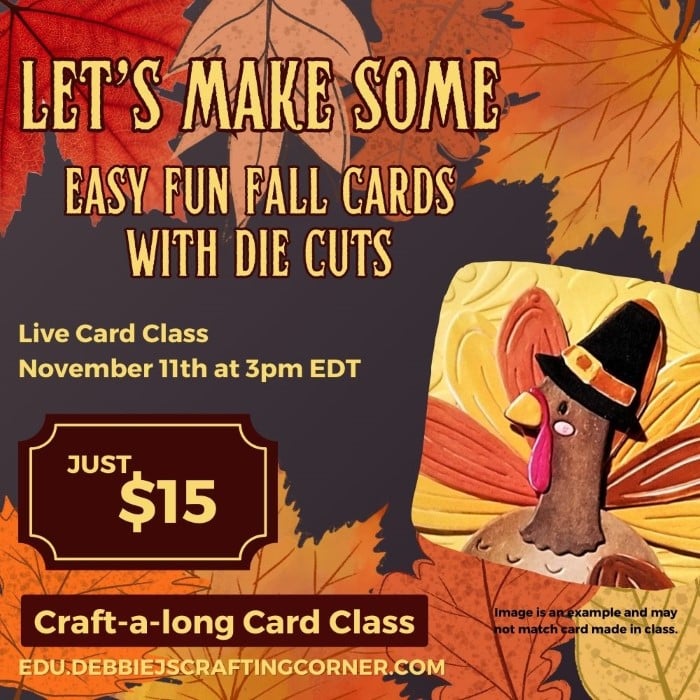 Let's Make Some Easy Fun Fall Cards with Die Cuts
$15.00
Are you tired of sending the same old generic greeting cards? Do you want to learn how to make beautiful and personalized cards that your friends and family will cherish? Look no further than our Craft-A-Long Card Class!
In this live online class, you'll learn how to create unique and stunning cards for any occasion.
Using Die Cuts!
Our experienced instructor will guide you through each step of the process to help you make your cards truly stand out.
The LIVE class will be held on November 11, 2023 at 3PM Eastern Time.
The best part is that this is a craft-a-long class, which means that you'll have the opportunity to connect with other crafters and share your progress along the way. Our online community is a supportive and welcoming space where you can ask questions, get feedback, and share your successes.
Even better, if you can't attend the live session, you'll have access to the recorded replay for 90 days. This means that you can learn at your own pace, re-watch sections as needed, and complete the class on your own schedule.