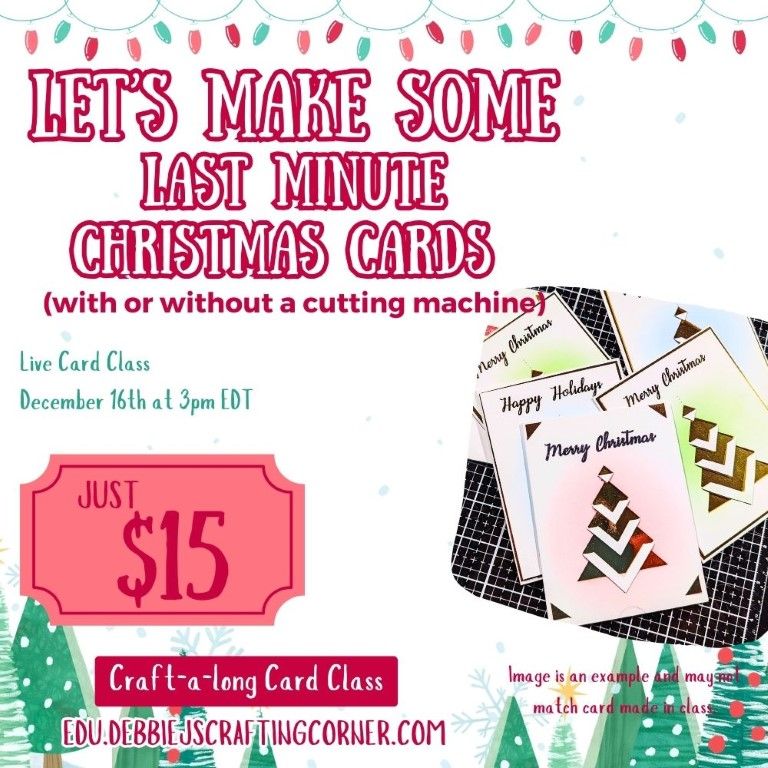 Card Class – December 2023 Craft-a-long
$15.00
The Live Class is scheduled for December 16 at 3:00 PM ET.
Christmas is right around the corner… do you have all your cards made, signed and mailed out?
If not, you are in the right place. Let's make some fun holiday cards that your friends and family will cherish.
In this live online class, you'll learn how to create unique and stunning Holiday cards using SVGs and your cutting machine!
No Cutting Machine? No Problem! This easy
Our experienced instructor will guide you through each step of the process to help you make your cards truly stand out.
The LIVE class will be held on December 16, 2023 at 3PM Eastern Time.