"Let's make some Halloween Cards" Craft-a-long Class – August 2023
Welcome to this Craft-A-Long Card Class!
Are you ready to get crafty and have some hauntingly good fun? Look no further! Join us for our low-cost live craft-a-long Halloween card class on August 19, 2023. Whether you're a seasoned cardmaker or a complete beginner, this class is perfect for you!
In this spooktacular crafting session, we'll guide you through the steps to create your own bewitching Halloween cards. Get ready to unleash your creativity as we explore various techniques and designs that capture the spirit of the season.
This class will be held on Aug 19, 2023 at 3PM Eastern Time.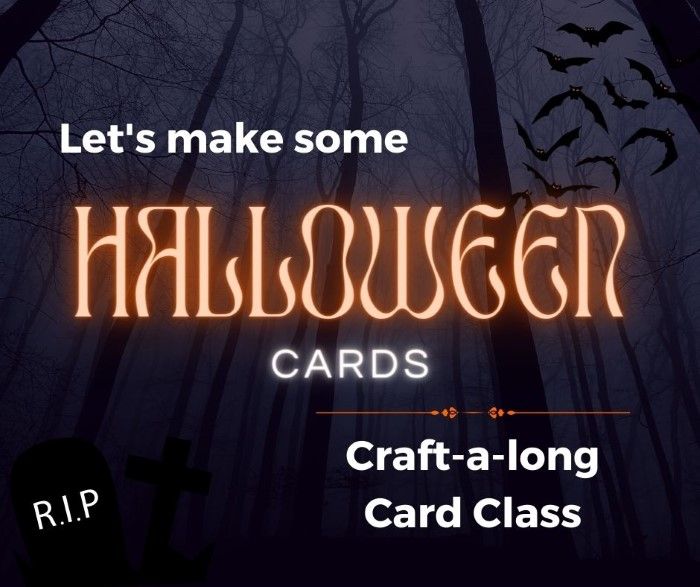 What makes this class even more special is our focus on community and support. As a new student, you'll gain access to our exclusive Facebook and Discord groups, where you can connect with fellow crafters, share your creations, and find inspiration for future projects.
We understand that crafting can sometimes be overwhelming, especially for beginners. But fear not! Our experienced instructors will be with you every step of the way, providing clear instructions and helpful tips to ensure you have a ghoulishly delightful experience.
So, grab your crafting supplies and get ready to immerse yourself in the enchanting world of Halloween cardmaking. Reserve your spot today and treat yourself to an unforgettable craft-a-long experience!
Want more than 90 days to access the class?
Then this Lifetime Access Add-On is for you!
(in order to get the lifetime access, you also must be enrolled in the class)
$5.00
Add Lifetime Access